Let's go back to the basics!!!!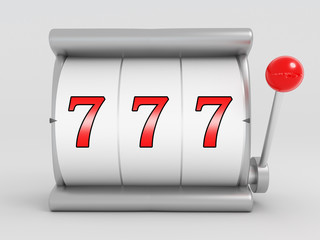 In my previous article, I discussed the main topics to select a PIM provider.
Working in the space of product data management for more than 20years, I have seen several solution and go through lot of them (some of them have merged, been acquired…). I have been able to build a list of more than 130 solution claiming PIM/MDM offering.
( It's just a listing based on vendor's claims and there is no evaluation of the offering or any ranking)
In this jungle, A PIM vendor needs to have a differentiation and make his solution appealing to a buyer.
For this purpose, software vendors are creating acronyms of 3 letters, to differentiate themselves through positionning their solution on market niche.
For the fun, In the below table, you can create as many acronyms you would like by combining the words that are most often used in the jungle. Thus you'll create a new positioning and confusion.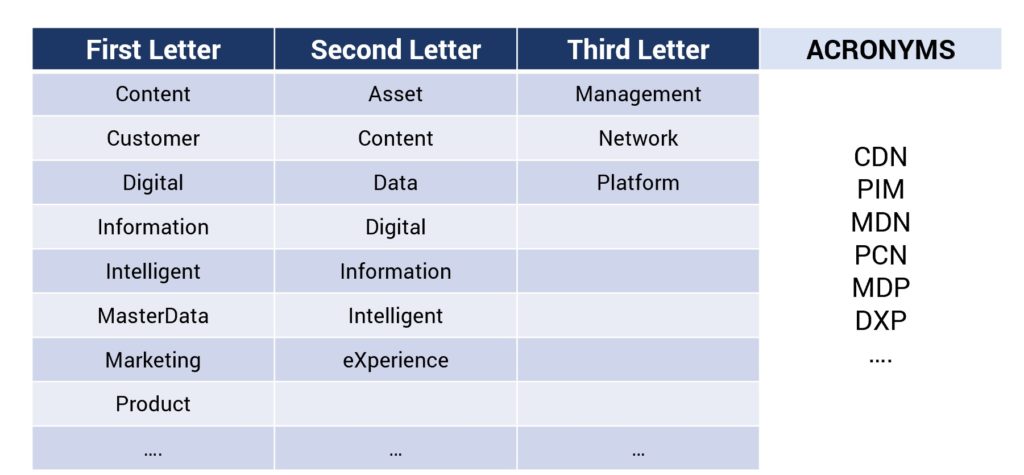 (you can add as many words you would like. And this is only for product data domain)
Promoting a solution for product data management with a new 3 letters acronym is creating and adding confusion on the market.
So, What are the differences between these solution and a PIM?
How a buyer can find his way in this jungle of PIM vendors?
Buyers are already struggling to understand what's a PIM and what it can do…
Let's be very clear : At the end of the day, all these acronyms refer to the same type of solution : Product Information Management (PIM).
For sure, some vendors are bringing additional value and services to the buyers. But it's up to the buyer to detect them and to see if it responds to its needs.
This is why it's important, not to rely on the marketing strength of the vendors or on the acronyms to choose a PIM solution.
Also not to rely only on the solution listed in the different analyst reports.
There are several others vendors that may provide additional value with a nice ratio of functionalities and user experience over price.
There are also PIM solution specialized per verticals: CPG, Fashion…. There are others that could be considered as national champion in their country.
In order not to be "lost in translation" in front of these vendors, buyers need, first of all:
To understand the data situation in their company and set, at the project inception, a governance committee to help build a data strategy;
To define in a very clear and concise manner their needs and expectations to solve the pain points;
To build an RFP based on their needs and request from the vendor, to demonstrate their ability to handle the business cases (data management, data quality, processes and workflows…)
So if you would like more clarification, feel free to contact us – we would be very happy to exchange with you about your concerns.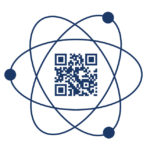 PS : if you would like a copy of the excel vendor jungle listing send me an email : nadim@aroundata.com).