I thank you for having scanned the QR code and landing on this page to learn more about me.
Why arounData?
Having worked for more than 25years on product data projects, the name and the logo represent, for me, the most important elements in a data management project and especially product data.
Data is not the most important but rather, what's around this data
These elements are
Processes
Governance
Quality
These 3 elements are often neglected or under-estimated in a PIM/Product MDM. They are critical for building a trusted data source, having a long term sustainable investment and to value the ROI.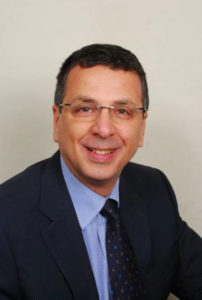 My backgroung and experience in bullet points
Engineer + MBA ;
Multilingual (FR/EN/SP) ;
More than 25 years of experience in Data Management Processes and Solution (PIM/MDM) ;
Founder of the European Leader Product Data Management Platform in the CPG , Pharma sectors;
Deep knowledge of Retail, FMCG, E-commerce, B2B Distribution, Fashion, Pharma & Medical Devices industries;
Lecturer at Berner FachhochschuleTechnik und Informatik – Supply Chain & Logistic Health Sector ⇨ Topic: Product Data Governance and Data Quality;
Lecturer at HEG – Fribourg : GS1 Standards in E-commerce;
Certification
Google Analytics Certified
Digital Marketing – Digital Garage with Google
Project Management & SCRUM (UNOW)
Main Customers
Retail : BUT, ShowRoom Privé
CPG : Cremo, L'Oréal, Les Grands Chais de France
Pharma : Stragen, Ethypharm, ICRC
Medical Devices : TRB Chemidica
Software : Agena3000, Alkemics
A rapid glance about some of my projects
Next Steps
I would be very pleased and honored to exchange with you about your data issues and topics.
I'll be very happy to share ideas and discuss about perspectives related to product data, information and content.
Please feel free to call me (0041792033091) or contact me by mail (nadim@aroundata.com) or by whatsapp, sms, skype (ad.nadim). (it's a omnichannel)
Looking forward to hearing or reading from you
Nadim